It seems that there are new blogs popping up everyday, and aren't we lucky! More enthusiastic teachers, more new ideas, more collaboration across the internet. Here are some blogs you may want to check out:
1st: Lisa at
The Lower Elementary Cottage
is sponsoring her 100 Followers Give Away. You don't want to miss it. She has some great prizes.
2nd: You really do want to check out
Learning With Mrs. Leeby.
She is sponsoring a fun little "the weather is frightful" learning packs give away. Her blog is darling- as is she.
3rd: Nikki at
Love, Laughter, and Lesson Plans
has a cute new blog and a darling turkey 10's freebie.
4th Sarah at
Learning is for Super Stars
has great blog (and gives away wonderful freebies) and don't you just love the name of her blog!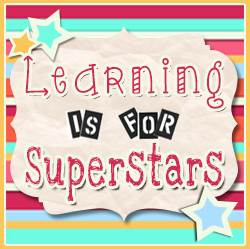 Have a great (short) week and do try to hop over to these new blogs and show a little love!
Granny (Cindy)